Electric Vehicles: What You Should Know
CCECA offers rebates on residential Level II Chargers requiring a 240/208-volt input supply. Members may qualify for 50% of installed costs up to $500. Learn more about the program requirements via the rebate form.
Informative Electric Vehicle Videos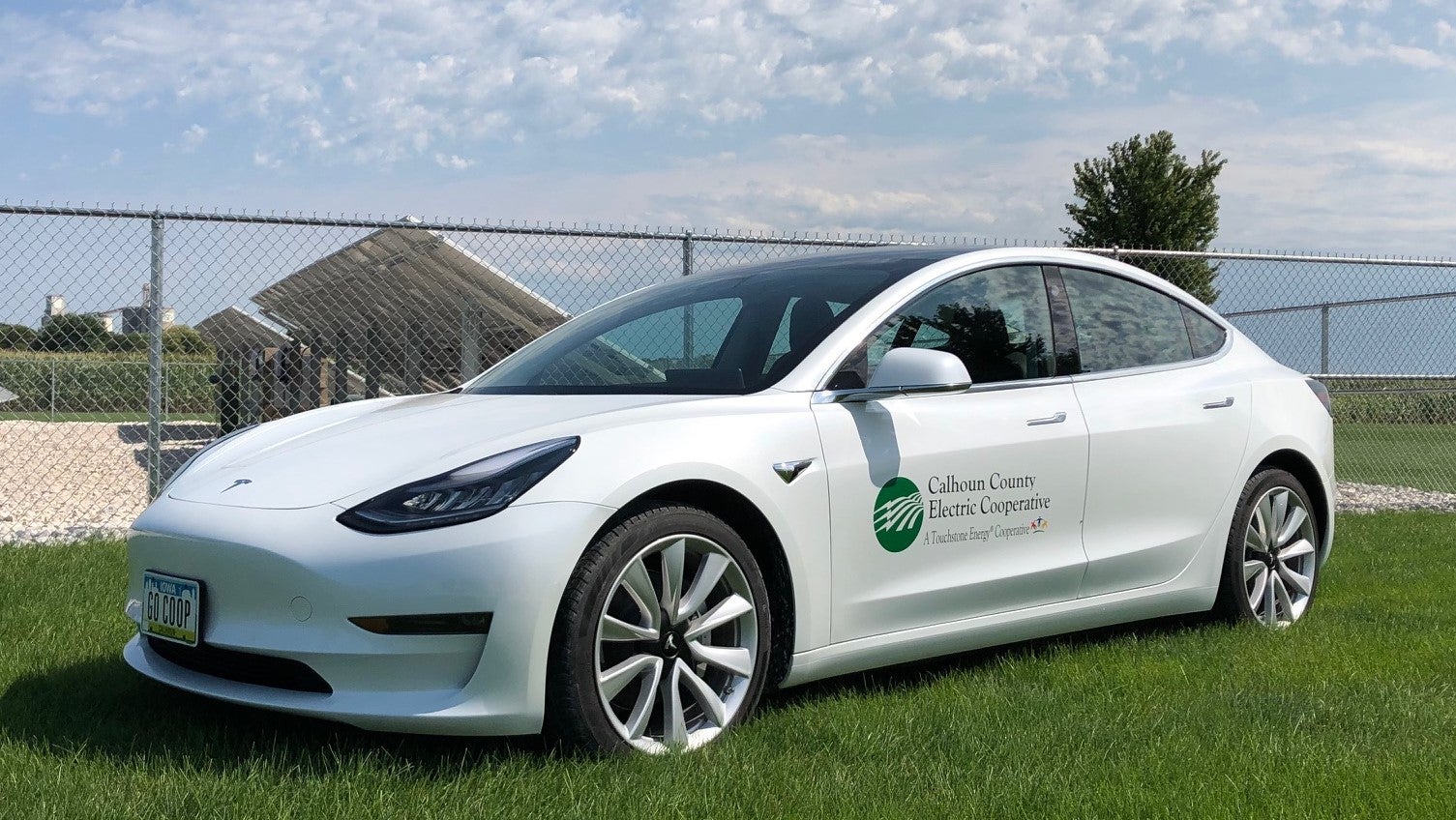 EV awareness and interest is growing but many consumers have had limited experience with electric vehicles. Have you ever wondered what it's like to drive an electric vehicle? Member-owners no longer have to wait to drive an EV. 
Calhoun County Electric Cooperative offers our members the opportunity to borrow and test drive the Cooperative's all electric Tesla Model 3. 
CCECA's test drive program provides our members the chance to see how an EV works in order to provide first hand education and awareness about the quickly growing EV industry.
---
To schedule a test drive, call 800-821-4879.