Office Location: 
1015 Tonawanda St.
PO Box 312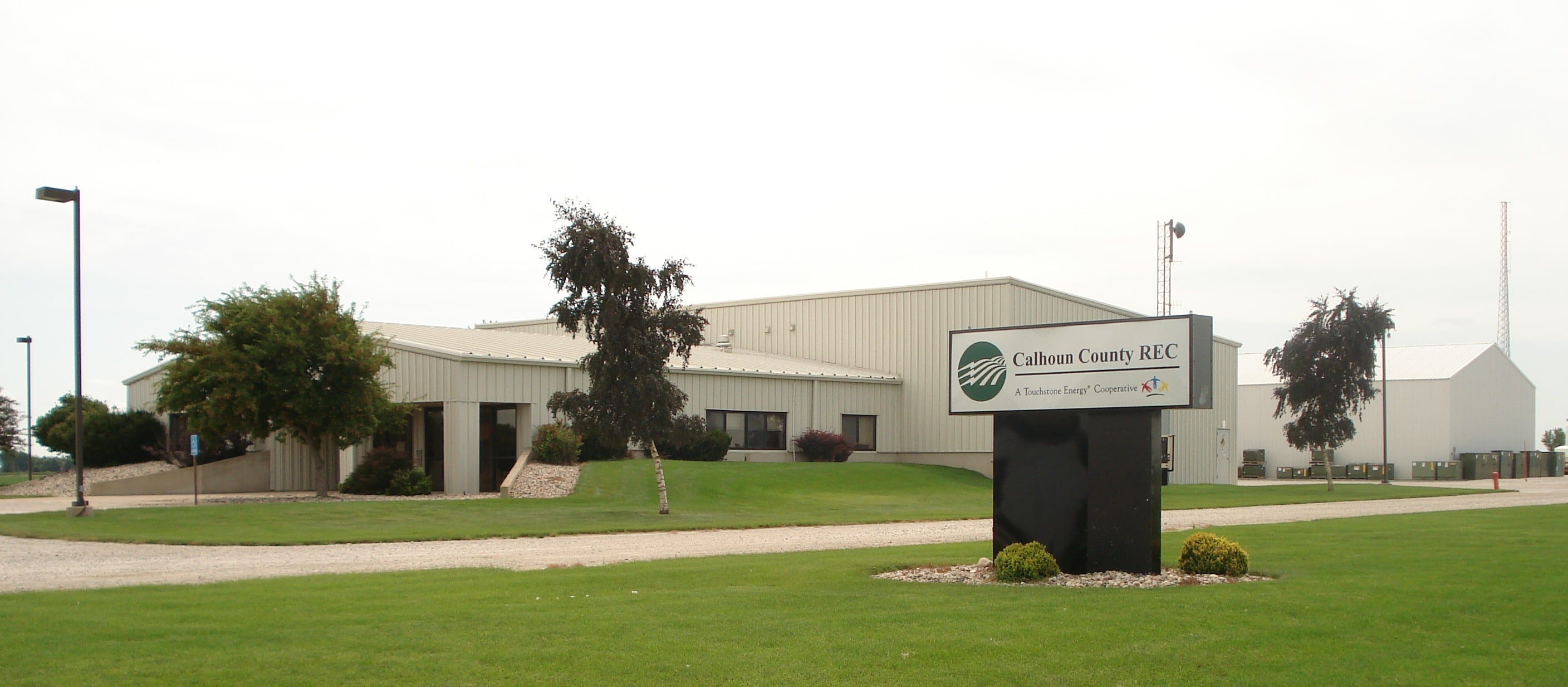 Rockwell City, IA 50579                                                                                                                        
Phone: (712) 297-7112
Toll Free: (800) 821-4879
Fax: (712) 297-7211
Email: info@calhounrec.coop
Office Hours:
Monday-Friday
8:00 AM - 4:00 PM
Our phone lines are answered after hours by our partners at Cooperative Response Center
*A drop box is available for payments 24/7 at our office location entrance for your convenience
Calhoun County Electric Cooperative Association is an electrical distribution cooperative serving Calhoun county and areas of Webster, Sac, Pocahontas and Greene counties.

Established in 1936, Calhoun County Electric Cooperative has been delivering quality power and service to our members for 85 years. Corn Belt Power Cooperative and Basin Electric Power Cooperative are our generation and transmission cooperatives.

Calhoun County Electric Cooperative is located at 1015 Tonawanda Street in Rockwell City, Iowa. Our office and warehouse facility was built in 1996 at the corner of State Highway 4 and Tonawanda Street.

As a cooperative, we are controlled and owned by the people we serve. These members are our local farmers, neighbors, businesses, industries and friends.